CCC Spotlight on The City of Covington
Crawford Creek Communities (CCC) is proud to have a presence in the City of Covington, a rapidly rising star in the Metro Atlanta area. If you're in the market for a new home, we believe you might find yourself drawn here for many of the same reasons our land development team found this Southern city so alluring. And we're not alone! 
Camera-Ready and Award-Worthy
Covington has become a popular destination for film crews. Its credits include movies like Doctor Sleep, Remember the Titans and My Cousin Vinny, as well as the TV series The Vampire Diaries, Dukes of Hazzard, Heat of the Night and I'll Fly Away – among many more. Named one of the Prettiest Small Towns in Georgia by Southern Living Magazine in 2017 and home to the Best Town Square in Atlanta by The Atlanta Journal-Constitution in 2018, Covington's downtown area is the literal heart of the community. From its distinctive blend of shopping and dining destinations to the beauty of its historic buildings, Downtown Covington heightens its appeal with a regular series of concerts and family-friendly events at Square Park.
Never a Dull Moment
If you lived in Covington, you could make tours of historic homes, filming locations and favorite haunts of local ghosts a regular occasion. You could improve your golf swing at several local courses, like The Oaks or Ashton Hills Golf Club. Or while away an entire day on the water at Jackson Lake or nearby Cornish Creek Reservoir at Lake Varner. Go fishing, boating or kayaking, hike a network of lakeside trails or have a picnic with a splendid view. Just a 40-mile drive northwest via I-20, regular excursions to Downtown Atlanta hold the promise of upscale shopping, fine dining and some of the Southeast's biggest draws like the Georgia Aquarium, the World of Coca-Cola, Broadway on Tour performances at The Fox Theatre, and a mix of Atlanta Falcons football games and A-list concerts at Mercedes Benz Stadium.
Committed to Being "The Most Exciting City in the South"
From its humble beginnings when Newton County paid $2,000 to Leonard Fretwell for a 202.5-acre tract of land in 1822 that would become Newton's county seat to its exciting stardom as "The Hollywood of the South," Covington continues to evolve in exciting ways. Self-described as "the most exciting city in the South," it has been named a City of Excellence by the Georgia Municipal Association and Georgia Trend Magazine and a Certified City of Excellence by the Georgia Municipal Association. The Covington Fire Department is recognized as an industry leader Fire, Rescue and Emergency Service, and the Covington Police Department is the first agency in the state of Georgia and tenth in the world to achieve accredited status. Home to a growing mix of industrial, commercial, retail and hospitality businesses, Covington's elected officials, staff managers and local leaders team up with the Covington/Newton County Chamber of Commerce to identify, seek out and incentivize new business enterprises to locate to the area. 
Crawford Creek Communities' Presence in Covington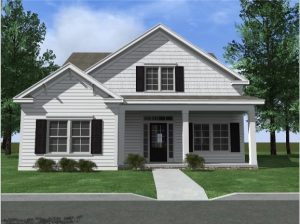 Among Crawford Creek Communities' first neighborhoods in Covington are the 55+ Cottage Links at Corrydell (add link once live) and the up-and-coming Townhome Estates (add link once live)… and we have no intention of leaving any time soon! From a stylish Active Adult community priced from the mid- to upper-$200s to two-story townhomes showcasing a blend of luxury and affordability priced from the High $100s, we appreciate the warm reception we've received from Covington leaders and homebuyers to date. Crawford Creek Communities looks forward to bringing even more homes and jobs to the area in the near future.
To learn more about our neighborhoods in Covington and throughout the Metro Atlanta market, visit our Atlanta-area Communities Page. (add link once live)
KB 9/15/2020