Smooth Move: The Building Process at Crawford Creek Communities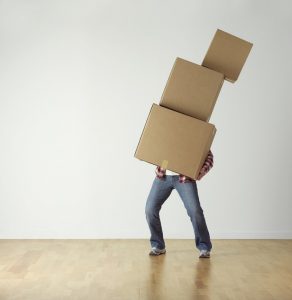 From the moment you set foot in one of our homes – whether a professionally decorated model home or a framed new start that is brimming with possibilities – chances are, you're already thinking about the day you will move in and call it your own. Of course, there are several hurdles to clear before that day comes.
At Crawford Creek Communities, we strive to make the homebuying and homebuilding experience as stress-free and enjoyable as we possibly can. One of the best ways to help ensure a smooth process from start to finish is to outline those steps for you, so you know exactly where you are and what's to come before you sit at the closing table and are handed the keys to your new home.
If you were to build from the ground up, you can expect this process to take anywhere from four to five months. Should you select a spec home that's already under construction or a quick move-in home that's nearing completion, that will minimize the timeline and many of the steps outlined below considerably. But from start to finish, you can expect the Crawford Creek Building Process to include the following…
Getting Started
The good news is – if you've done your research and have already started a dialogue with your bank or mortgage lender – these all-important first steps can be completed in as quickly as a day
Loan Pre-Approval – Connect with Crawford Creek Communities' preferred lender to learn how much you have been pre-approved to borrow. Being pre-approved will help move the site selection and construction process along quickly.
Select Your Home Site – Once you've determined which Crawford Creek Community you'd like to base your new home, it's time to choose which home site will prove the best fit for you and your family. From private wooded lots to basement lots – and everything in between – this represents the blank canvas on which your masterpiece will be built.
Select Your Plan and Options – Our sales associate will walk you through the various floor plans that are
available to be built on the site you've selected. If floor plan is more important to you than the home site where it is based, you might want to flip these two steps. From number of bedrooms to bathrooms to the layout of the gathering spaces, carefully consider your family's needs – now AND in the future – when selecting your floor plans and available options, such as elevation, extended covered patio, conversion of a flex space to a secondary bedroom and so much more.
Submit Your Contract – It's from here in which the real magic begins! Drawn up by our sales associate, you will sign the contract that represents the floor plan of your choosing on your ideal lot – taking you one step closer to breaking ground on your new home.
Breaking Ground
Permitting Process – Once we know the floor plan and home site you've selected, we'll begin pulling the necessary permits that will allow us to begin construction.
Exterior/Interior Design Selections – Get ready for some fun! This is where you and your sales consultant will begin to make all of the selections that will make your home uniquely your own, including exterior elements, interior and exterior colors, flooring, lighting, countertops, finishes, fixtures and more.
Pre-Construction Conference – During this stage, you'll have an opportunity to meet your builder face-to-face, learn how your home will sit on the lot and review your selected options. He will be able to give you a rough timeline of when you can expect to move into your new home.
Construction
Away we go!! Bear in mind that things like permitting and the weather can slow things down, but we believe you'll be thrilled by the process as your new home takes shape.
Foundation Poured
Framing
Mechanicals
Insulation
Pre-Drywall Orientation – This appointment with your builder represents a behind-the-scenes peek inside your walls before we start the Drywall stage. We'll show you everything from electrical wiring to air ducts, so you'll have a general idea of the inner workings of your home.
Finishing
Ideally named, once we've entered the finishing phase, that means you're nearing the finish line!
Drywall
Exterior Finishes
Interior Trim
Painting
Cabinets Set
Electrical
Plumbing
Flooring
Final Trim
Orientation
Pre-Settlement Orientation – Now that construction is complete, our sales consultant, mortgage lender (should you opt to go with our approved lender) and closing attorney will walk you through the upcoming closing on your new home so you know what to expect and what to bring to the closing.
Homeowner Orientation – Your builder will walk through the home with you to show you how everything works in your home – like where the circuit breaker is located, how to change filters on your HVAC system, how to work the thermostat, and more.
Closing at Attorney's Office – Today is a particularly good day! Be ready to sign your name – A LOT – as you finalize the purchase of your new home – resulting in you being handed the keys to your new home!!!
Home Sweet Home!
11-Month Warranty Care Visit – After the moving trucks have left, the boxes have been unpacked and you've been all settled in for nearly a year, you'll have the opportunity to submit a list for any items covered under the warranty that require attention.
We can hardly wait to embark on this adventure with you!! To get started, visit our website at www.crawfordcreekcommunities.com or come explore our communities throughout Metro Atlanta and the Greater Augusta area!